How To Train In Complementary Therapies for Animals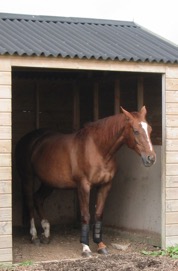 Is your dream job working with animals?
On this page, you can find details of animal health related training centres and professional organisations. Below, please find an A-Z list of:
Educational and training centres for each therapy,
Professional organisations for each therapy,
University degree courses of relevance
Click on the name of the relevant organisation listed below to go to their website or email.

Plus get training advice for several popular complementary therapies for animals as follows:


Are you a therapist needing insurance? Please visit my
Insurance
page for details of specialist companies.
Do you want more animal healthcare career tips/advice?
Acupressure for Animals
Veterinary Acupuncture
BelgiumBrazilCanadaGermany
InternationalUnited Kingdom
U.S.A
.
Animal Aromatherapy/ Zoopharmacognosy

U.S.A.
Bach Flower Remedies
United Kingdom
Canine Bowen Therapy
CanadaUnited Kingdom
Canine Massage Therapy

United KingdomU.S.A.
Chiropractic for Animals
United KingdomInternational
Complementary Therapies for Animals (General)
Australia
InternationalUnited Kingdom
U.S.A.
Equine Bodywork
Equine Bowen Therapy
United Kingdom
Equine Sports Massage
AustraliaUnited KingdomU.S.A.
Equine Touch
United Kingdom & International
Holistic Therapies for Animals
AustraliaSwitzerlandU.S.A.
Homeopathy for Animals
International
Hydrotherapy (equine & canine)
United KingdomU.S.A.
Low Level Laser Therapy for Animals


United Kingdom
Myotherapy (Canine)
United Kingdom
Osteopathy for Animals
United KingdomInternational
Physiotherapy for Animals
AustraliaUnited Kingdom
Radionics
United Kingdom
Reiki Healing
United Kingdom
Shiatsu
CanadaUnited Kingdom
Traditional Chinese Veterinary Medicine (TCVM)

Veterinary Thermography
International
UK
Veterinary Ultrasound

International

◆
International Veterinary Ultrasound Society
(Professional Association)
University Degree Courses / Other
United Kingdom
Get information on animal care related events please go to the Noticeboard page.

Would you like more holistic animal health course/careers information? Please email me at info@taranet.co.uk - I'll be pleased to try and assist!


Would you like to learn more about the basics of social media to help you develop your animal care business? Download these free 1 page "Quick Guides"