Holistic Animal Care Training Advice And Help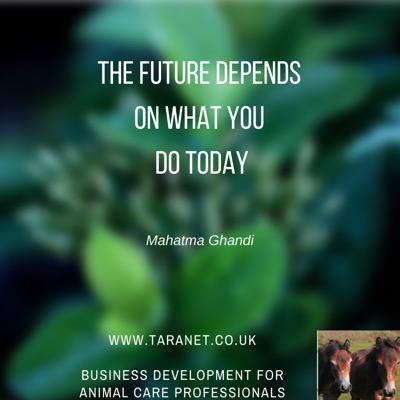 There's many different professional and vocational qualifications that you can obtain to train as a complementary therapist working with animals. I receive many enquiries from people like you who want to become a professional therapist and here hope to point you in the right direction!

For a list of different associations and organisations relating to holistic therapies for animals, please go to my training links page here.

Don't miss these training advice guides for some popular complementary therapies for animals:


If you've any questions on training in complementary therapies for animals, please email info [at] taranet.co.uk. For help developing your own business, please read on below for helpful guides and courses.
Get The Guide - How To Start Your Holistic Animal Care Business
Buy at
Amazon here
Develop Your Animal Care Business with Business Strategy or Social Media Coaching
Get 1-2-1 coaching -
find out more
Free Social Media Downloads
Get your copy of these free 1 page guides designed for animal care professionals
Free "Social Media for Animal Care Professionals" guide
Sign up (for free) to the Taranet e-newsletter mailing list (button below).
Make a Real Difference and Take Part In Domestic Abuse Awareness
Find out how you can
here and with my digital course.